Rehearsals post lockdown - Dave Chartres

| | |
| --- | --- |
| Type of post: | Chorus news item |
| Posted By: | Richard Semark |
| Status: | Current |
| Date Posted: | Sun, 2 Aug 2020 |
Post lockdown rehearsals
10/3/20 --- The last normal rehearsal took place at our temporary site at Boston Spa Village Hall

12/3/20 -- - In response to national announcements about over-70 year-olds being in groups susceptible to Covid-19 virus, the Chairman consulted Management Committee on concerns about future face-to-face meetings.

14/3/20 --- Having gained support from the Committee, the Chairman sent an email to all members postponing normal rehearsals until further notice.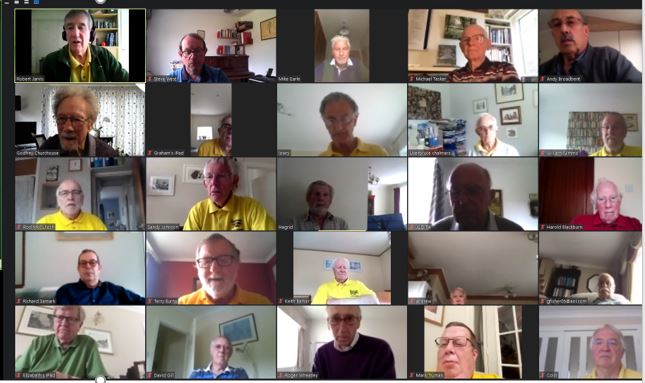 24/3/20 --- Following suggestion by the Chairman and with Management Committee's agreement the first Zoom rehearsal took place for one hour only, 11am to 12noon using the 1 hour free option..

Rehearsals on-line have continued every week since then, with Zoom rehearsals being upgraded to unlimited duration, generally from 10.30 to 12noon , with a 20min pre-rehearsal slot for members to get on-line and have a chat. Business meetings for the Music and Management Committees have taken place in a similar fashion via Zoom.

Dave.