Godfrey Churchouse
Our Chorus Director is:
Godfrey Churchouse: 01937 572775,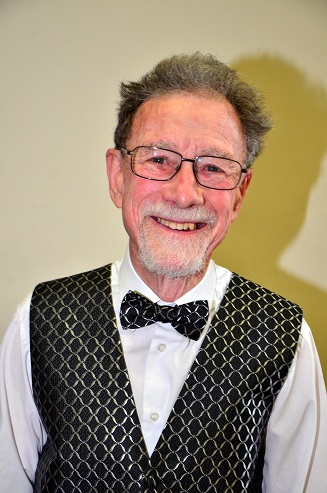 Music and singing has been part of Godfrey's life for as long as he can remember including school and church choirs, skiffle and folk groups, scout Gang Shows and camp fires.
He was a member of the his secondary school choir in Chiswick, London and when his family moved to Cambridge he also sang with the choir at Cambridgeshire High School where he had his first encounter with Handel's Messiah.
Moving back to West London in the late 1950s he picked up his first guitar and was a member of a local skiffle group. This developed an interest in folk music and he sang with Brenda his wife to be, as a duo, and then they joined two others to form a quartet which sang regularly in pubs etc around the area, eventually being invited for auditions by a record company and the BBC. The group broke up before these opportunities developed, but after their marriage Brenda & Godfrey joined up with another duo in Bracknell, to form another quartet. Later as their family grew they performed for various local charities etc. and were joined by their three children on some occasions.

As a long term member of the Scout Movement he was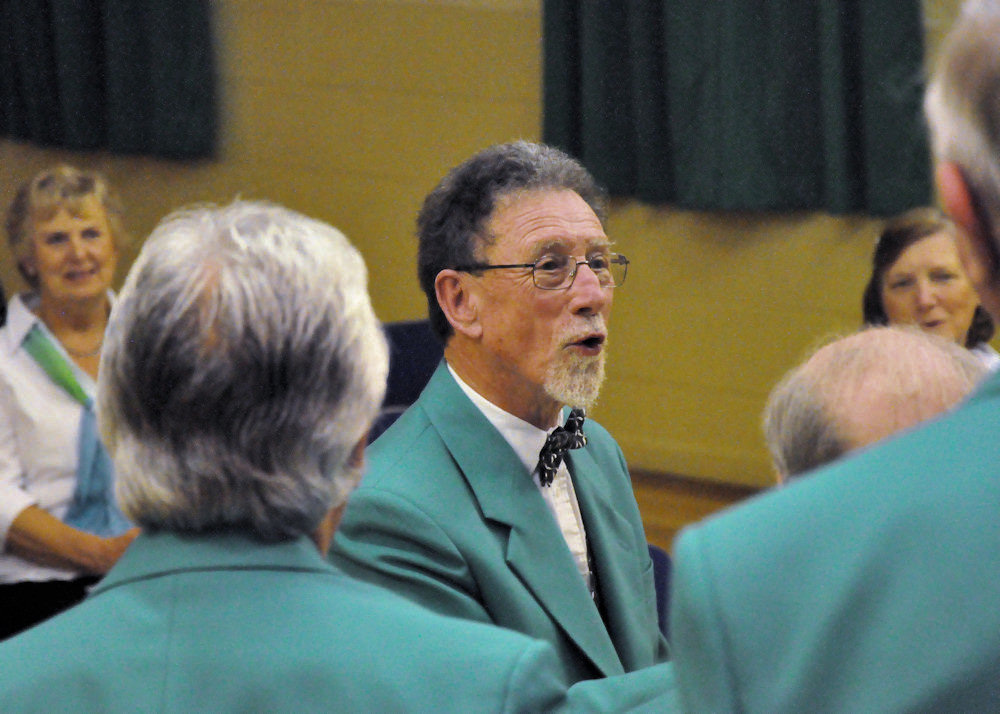 very involved in leading camp fire singing at both large & small events including one at the National Railway Museum in York. Both he and Brenda became very interested in the Gang Shows, having seen the London Production many times. They both directed items for two West London shows ,and on moving to Yorkshire became part of the York Gang Show team, Godfrey as Producer and Director. They retired from this after completing their 25th Show.
He found barbershop late in life (a constant regret) and joined the bass section of Daytones in 1999 and Spirit Of Harmony in 2000. He was invited to become Chorus Director of Daytones in 2004. The Chorus welcomes all men - no auditions - and his aim is to encourage all me

mbers to sing to the best of their abilities, to entertain their audiences and most of all, to have fun both in rehearsals and during performances, and enjoy the companionship within the Chorus.
Godfrey sang witv Spirit of Harmony from 2000 - 2007, is a member of the British Association of Barbershop Singers, and currently also sings with the Elysian Singers, Wetherby's Chamber Choir.